Products
Healthy Kids, Happy Family Teleseminar Series
Dr. Rodriguez strongly believes that long-term vitality and prevention of chronic disease begins at home, especially in the childhood years. She would like to support you in supporting your children achieve optimal wellness with this series of 3 classes available as an mp3 download:
Class One – Essential Foundations of Optimal Health
Dr. Rodriguez discusses why good nutrition is vital for having a strong immune response.  Highlights include:
Nutritional Guidelines – getting in what your kids need, and avoiding problem foods
Food intolerances and food allergies
How foods affect the immune response
Elimination and challenge diets – the gold standard for determining food sensitivities
Class Two ~ Creating Your own Homeopathic First Aid Kit
Dr. Rodriguez guides you in creating a homeopathic first aid kit.  Highlights include:
What is homeopathy?
Why is homeopathy an ideal treatment for kids?
Remedies for physical injuries – cuts, bumps, scrapes, bruises
Remedies for common ailments – tummy aches, headaches, skin rashes, allergies
Class Three ~ Home Remedies for Cold and Flu Season
Dr. Rodriguez will guides you on how to stay healthy during the cold and flu season – highlights include:
Foods that hinder and help immunity
Hygiene at home
Supplements crucial for long-term immune support
How to recognize and treat the first signs of illness
Home remedies (including homeopathy, botanicals, hydrotherapy) for earaches, sore throats, coughs, flu and more.



Homeopathic First Aid Kit (Call our office to order (202) 386-9701)
Homeopathy was developed by German physician and chemist Samuel Hahnemann in the 1900′s.  It is based on the theory of 'like cures like', and it involves the use of  diluted and potentized plant, mineral or animal remedies.  Homeopathy is a vibrational medicine that works by stimulating the body's innate healing capacity and immune response. Homeopathy is a safe, affordable, and highly effective medicine for treating all types of acute illnesses – ranging from cuts and bruises to colds, ear infections, and flus.
Your homeopathy kit includes 25 of the most common remedies for all types of acute ailments. It includes an informative pdf about remedy selection and dosing criteria.  We recommend listening to audio #2 of Healthy Kids Happy Family teleseries for more information about homeopathy and remedy selection.

Juice Plus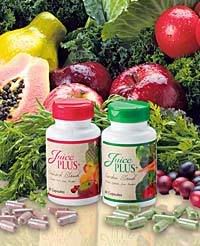 Eat more fruits and vegetables – it is the one recommendation in almost every diet plan, guide to nutrition or fitness book.  Organizations such as the US Dept. of Agriculture, the World Health Organization, The American Heart Association, the American Cancer Society all recommend that we get 9-13 servings of fruits and vegetables daily.  Most people don't, and Juice Plus helps to bridge the gap.
Juice Plus is a 100% whole-foods based nutritional supplement made from 17 fruits vegetables and grains. Juice Plus packs more of a punch than any multivitamin; in fact, 18 clinical research studies show: it is bioavailabile, reduces oxidative stress, improves cardiovascular and immune health, increases antioxidant status and reduces DNA damage.  Taking Juice Plus  daily provides the foundational nutrition we so desperately need yet is lacking in our diets.